EFTA-NFTO
CHAMBER OF NATIONAL FAMILY THERAPY ORGANIZATIONS
Dear National Associations, Dear friends in our family of NFTO!
JOIN OUR COMMUNITY AT THE NEXT UPCOMING EVENTS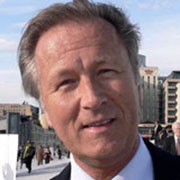 Since our last Chamber Meeting in Tallinn in 2019, this page has been rather silent, and the world the way we know it has suddenly changed in unexpected ways. Our social life and professional activities have met severe challenges. Family life has changed too, with both positive and negative effects. When we cannot meet in Belgrade as planned to share our experiences, – which would have been a wonderful event – we are fortunate that technology allows us to meet even if we are in our own homes!
Please join our common community at the two next upcoming events May 19th and June 6th. You will find the invitations below.
Stay safe and healthy! We are looking forward to virtual and physical encounters in the future. All the best!
Hans Christian Michaelsen
NFTO Chair